4 Most Popular Bottom Line Investments in America
Posted by Mike Askins on Thursday, May 23rd, 2019 at 11:37am.

Every year, Gallup surveys Americans to determine their choice for the best long-term investment. Respondents are given a choice between real estate, stocks, gold, and savings accounts.
For the sixth year in a row, real estate has come out on top as the best long-term investment! That has not always been the case. Gallup explains:
"Between 2008 and 2010, covering most of the Great Recession period that saw plummeting home and stock values, Americans were as likely to name savings accounts or CDs as the best long-term investment as they were to name stocks or real estate."
This year's results showed that 35% of Americans chose real estate, followed by stocks at 27%. The full results are shown in the chart below.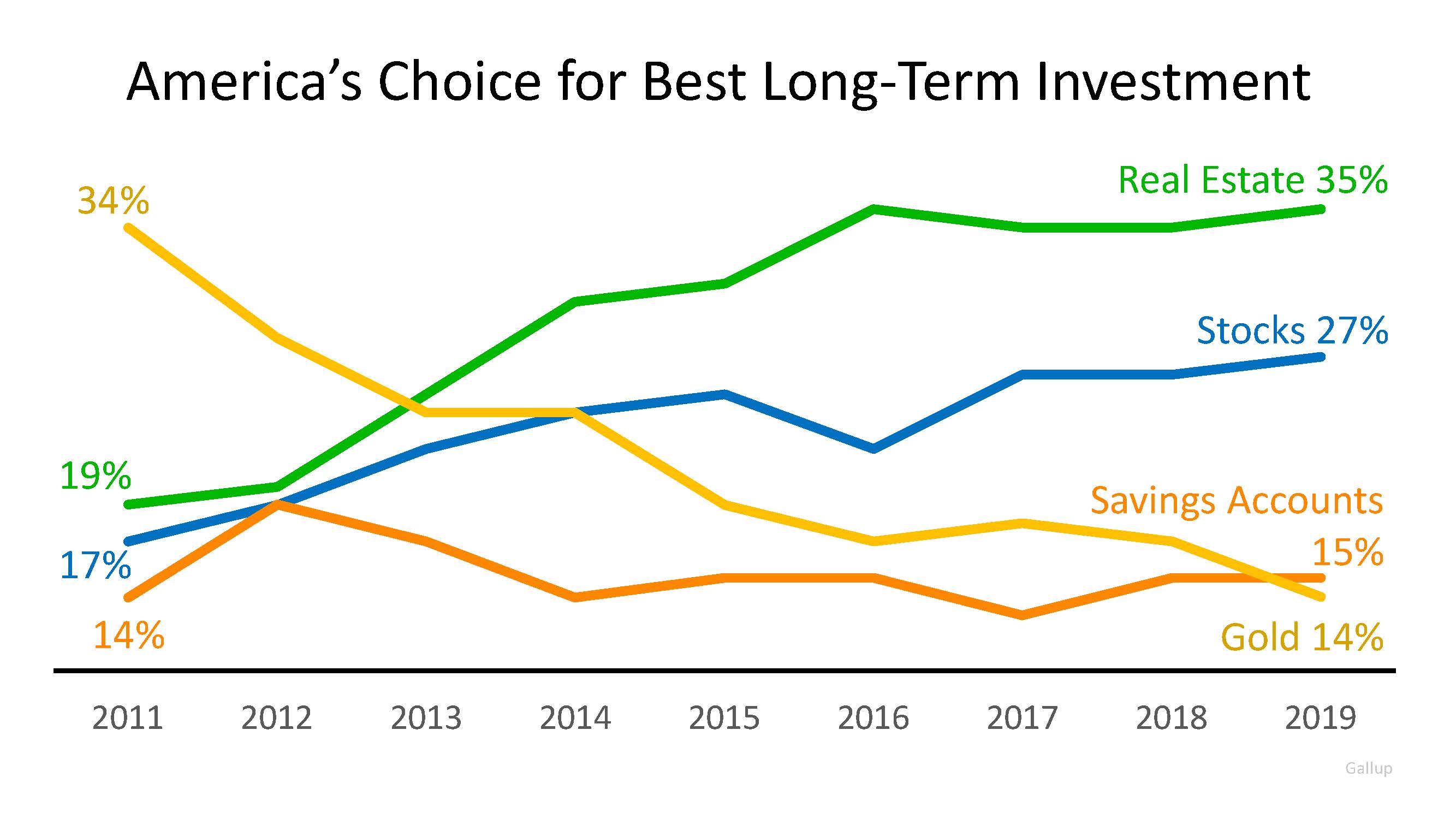 Bottom Line
Now that the real estate market has recovered, so has the belief of the American people in the stability of housing as a long-term investment.
GET THE FACTS!
When shopping for real estate in Dallas Fort Worth, ARG offers the most MLS listing details allowed, in fact, we provide up to 50% more listing information than what is typically offered on most competitor websites.
Find New Homes for Sale in Dallas Fort Worth!
Happy House Hunting From ARG!
Mike Askins, Realtor, Owner ARG
Got questions for Realtor Mike? Call me at 214-727-3686 (mobile)
Leave a Comment